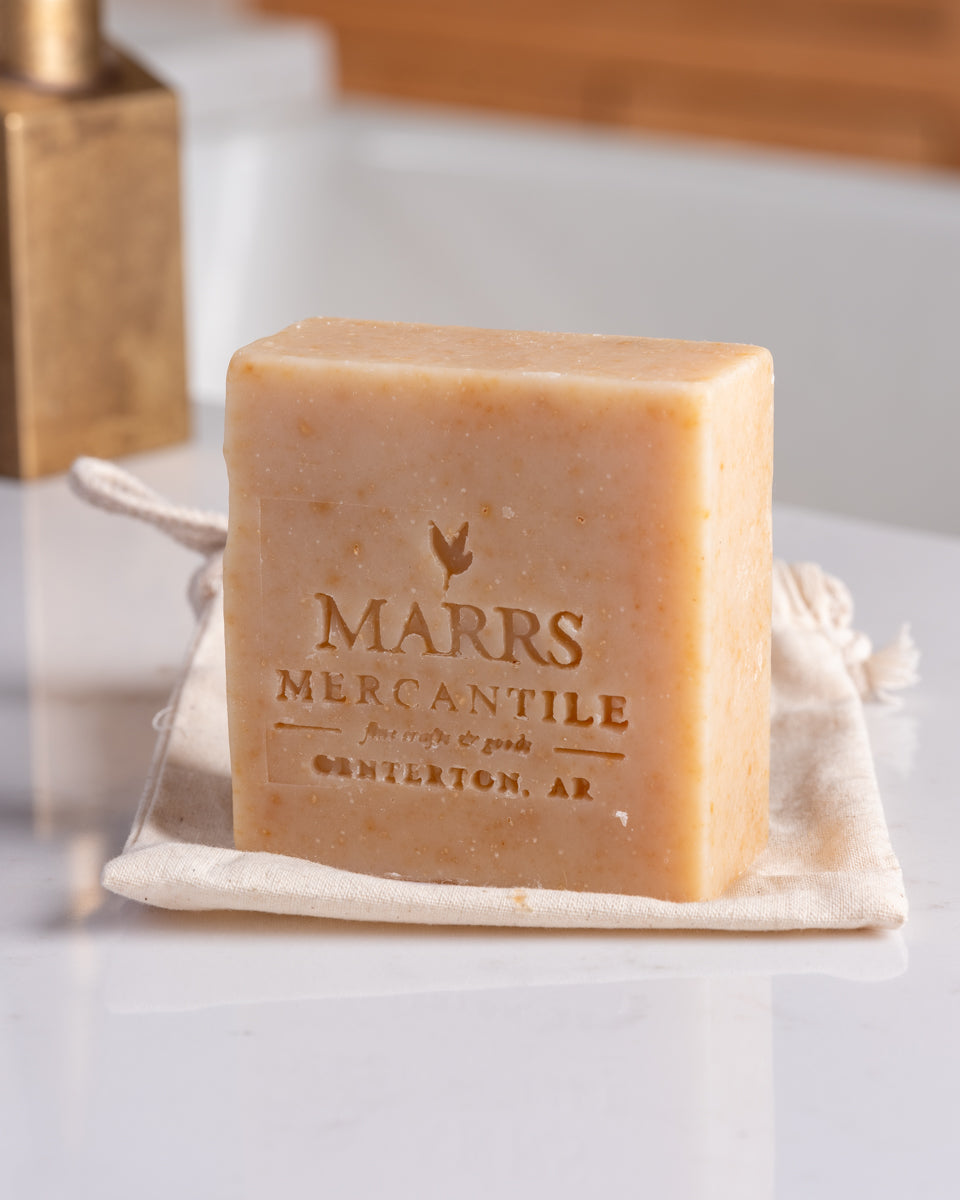 Marrs Mercantile Kitchen Dish Block
---
---
The perfect addition to a zero-waste, living clean lifestyle. Say goodbye to big unsightly plastic bottles (that fill up our landfills and oceans), and hello to this gorgeous eco-friendly block.
Each large 10 oz block can last you for months. For maximum life of your block (like all our bar soaps) we recommend you set it on one of our bamboo soap racks to let it dry between each use.
      all-natural ingredients
100% pure essential oils

no fragrance oils

no synthetic colorants or dyes

no preservatives

no phosphates, parabens or sulfates
Ingredients:
saponified 100% food grade olive oil, coconut oil, kaolin clay, rosehip seed and meadowfoam seed oil, lemon oil, essential oil and love!
Dishes: Rub a wet brush against our soap block and wash dishes as usual.