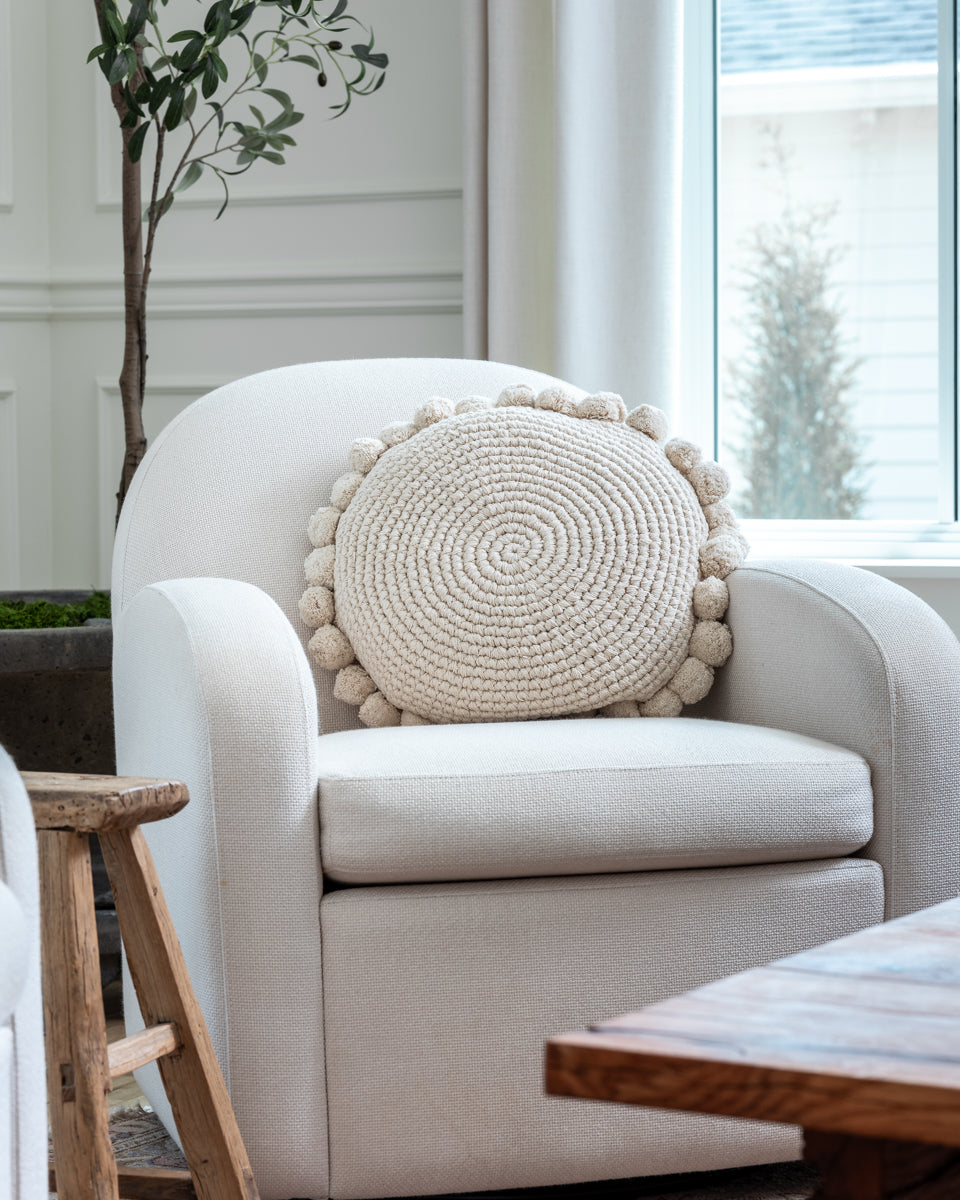 Stacey Cream Round Pillow
---
---
The Stacey Pillow is inspired by centuries-old traditional Indian weaving techniques, combined with beautiful contemporary designs. Each pillowcase is carefully crafted by skilled artisans.
The Stacey pillowcase's appeal is its simple, but beautiful, thickly coiled design, accented by soft, fluffy pom-poms all around. It is made with 100% cotton and features an exposed brass zipper. This understated pillow, with beautiful detail, will elevate the style of any home.
Disclaimer: All of our products are handmade, which means you may find slight variations in sizes, designs and colours. 
20" pillowcase
100% cotton
Signature Exposed Brass Zipper
Made in India