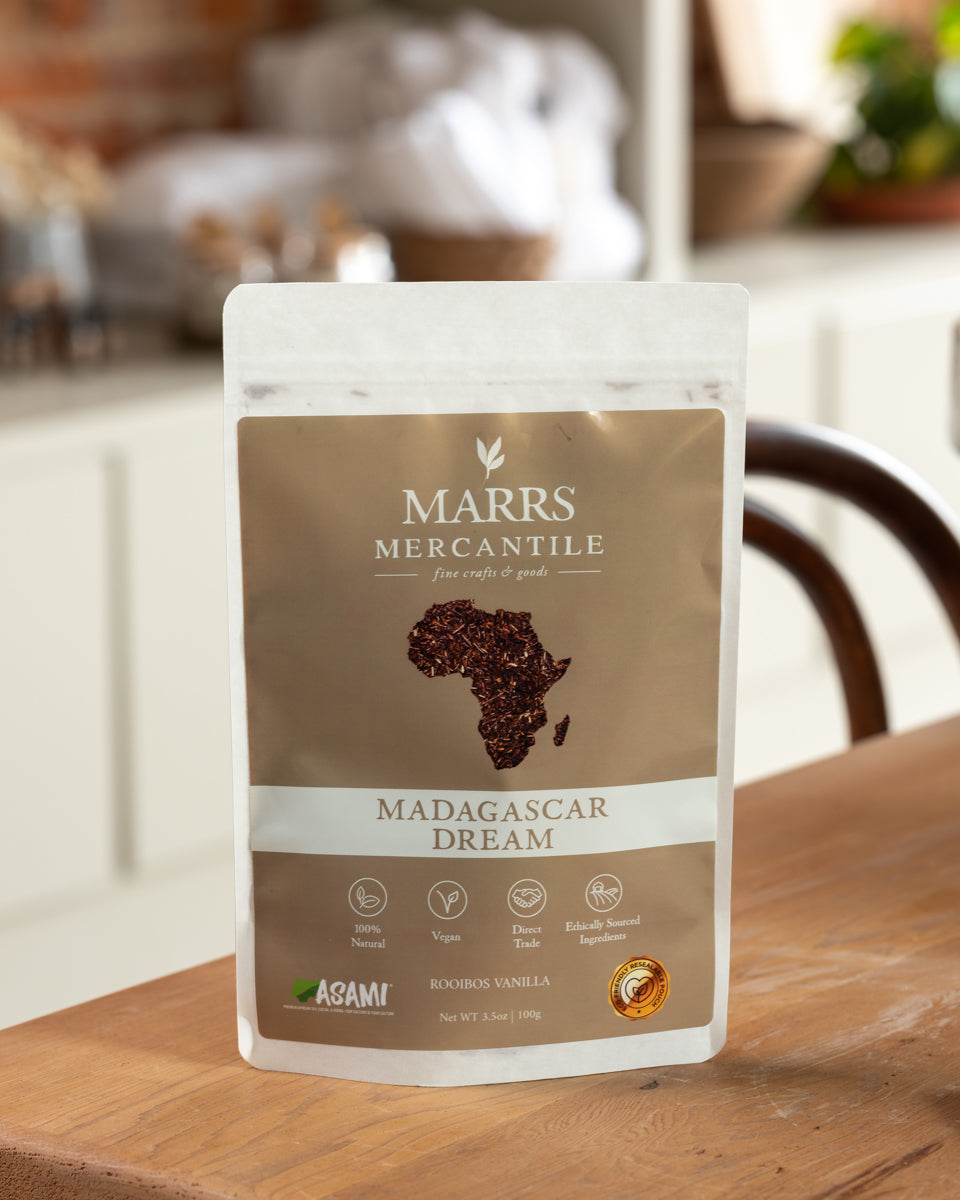 Madagascar Dream - Rooibos Vanilla Tea
---
---
Rooibos vanilla combines the exotic creaminess of vanilla from Madagascar with the mellowness of African red rooibos tea from South Africa. This natural caffeine-free infusion is sweet, satisfying and good all day long with or without milk. Madagascar Vanilla Rooibos Tea is the perfect way to unwind and relax after a long day. 
There's no wonder why it's fast becoming the go-to caffeine-free alternative to the traditional cuppa with much health benefits and steep rich in antioxidant than green tea. 
Our delicious flavored teas use the same top-quality natural and organic tea that we offer in our unflavored varieties, but are blended with 100% natural flavors, pieces of real fruit, spices, and flowers directly from our partner farmers in Africa. When blending our teas, our goal is to create a cup that balances the taste of the tea with the flavors of the additional ingredients so that neither one overpowers.
Perfect Brewing Instructions: One teaspoon (approx. 3g) for 8oz of water. Steep at 212°F for 5 – 7 minutes (adjust based on your taste preference). Rooibos Tea leaves are tiny, so we recommend using a fine-mesh strainer, linen filters, or French press to make brewing easy. 
Caffeine: Contains no caffeine