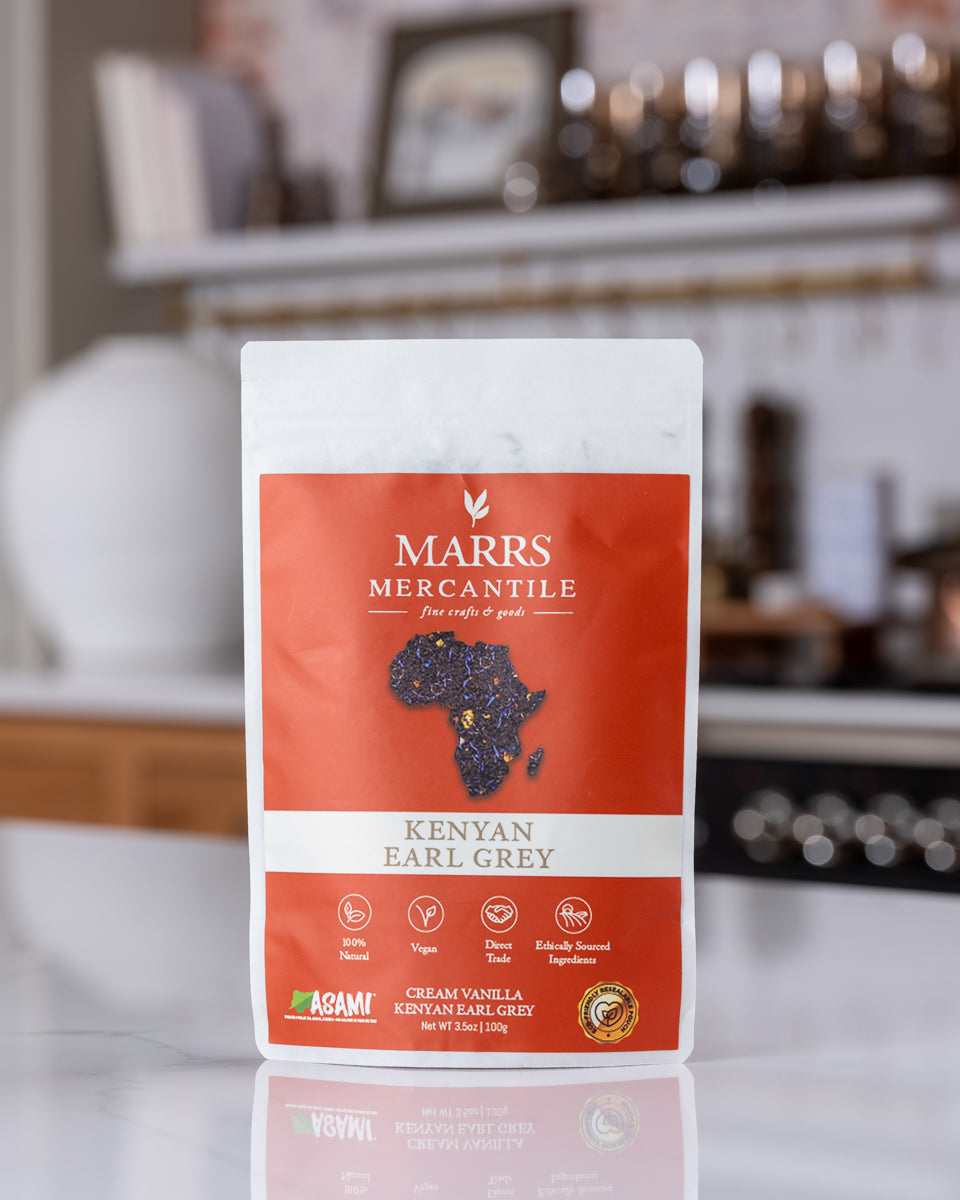 Kenyan Earl Grey Tea
---
---
A cup of Cream Vanilla Kenyan Earl Grey tea will brighten your day! Cold-pressed organic bergamot oranges paired perfectly with the natural fruity notes of our Kenyan black tea. The addition of a touch of vanilla makes for a lovely blend.
The citrus has a true biological effect – sparking your system and your senses.
This brew is one of our absolute best blends for a reason! It is delicate enough to enjoy without milk (or with a slice of lemon should you wish!) and flavorful enough to enjoy with a splash of milk. You can sweeten with Nectar or honey. 
Ingredients: Organic black tea*, Organic cornflower petals, Orange, Natural (cream, vanilla) flavoring, Natural bergamot flavoring.
Perfect Brewing Instructions: One teaspoon (approx. 3g) for 8oz of water. Steep at 200-212°F for 3-5 minutes (adjust based on your taste preference)
Caffeine: Contains a high level of caffeine.