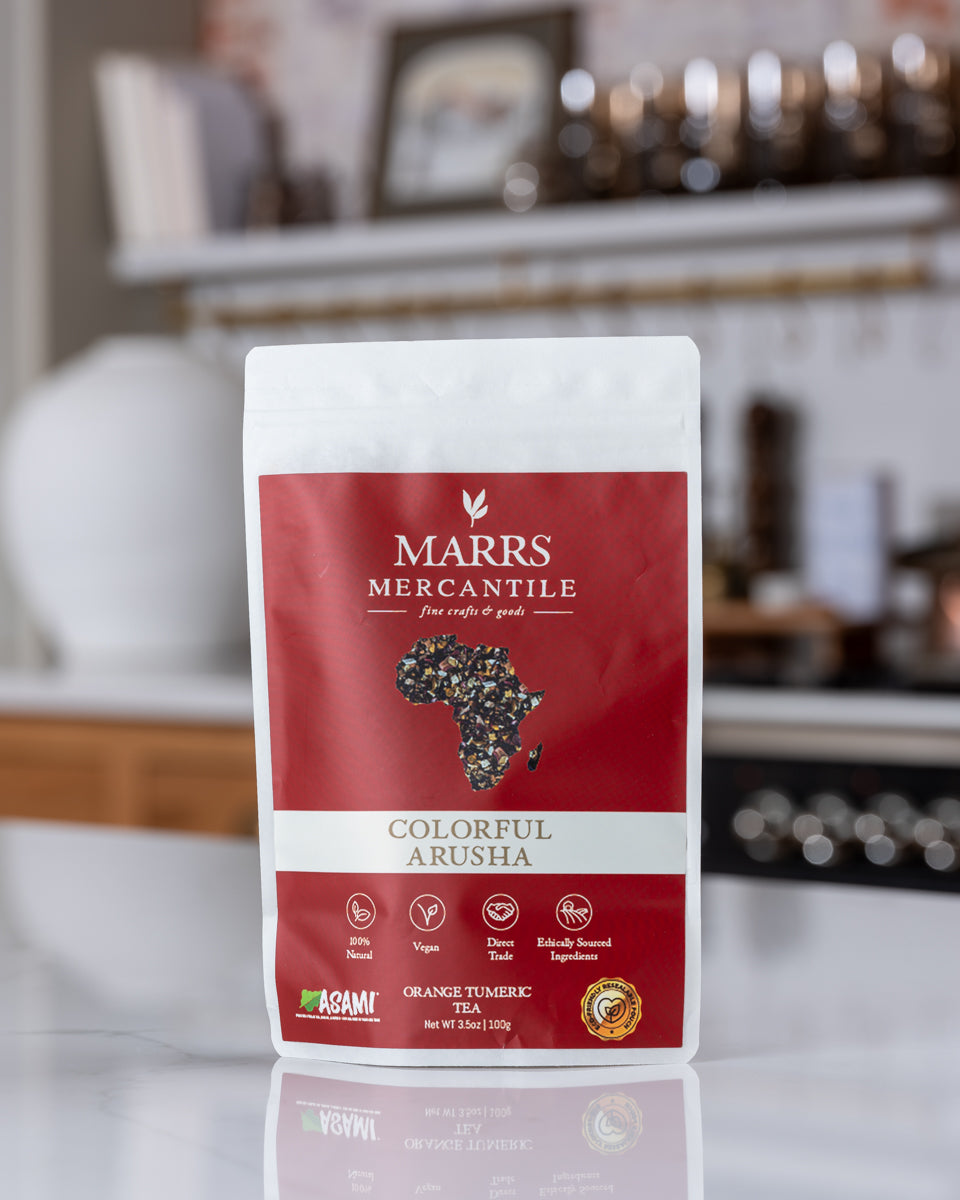 Colorful Arusha - Orange Turmeric Tea
---
---
An amazing herbal tisane with turmeric chunks to help reduce the effects of inflammation. Anti-Inflammatory Tea, blended with hibiscus and cinnamon - this tea is packed with antioxidants and polyphenols like EGCG, a powerful anti-inflammatory fighter.
This herbal infusion is packed with flavors, bold citrus, and hints of hibiscus. The marvelous variety of colors. Vibrant with flavorful orange citrus similar to blood orange fused with warm spices and a slightly tart character. The cinnamon, rosehips and turmeric give it an extra flavor boost and elevation like Arusha, Tanzania.
Ingredients: *Cinnamon, *turmeric, *apple pieces, *rosehips, * hibiscus, *orange peel, natural orange flavor
*Organic ingredients
Perfect Brewing Instructions: 1-1.5 heaping tablespoon for 8oz of water. Steep at 212oF for 5 minutes or longer (adjust based on your taste preference). 
Caffeine: Contains no caffeine