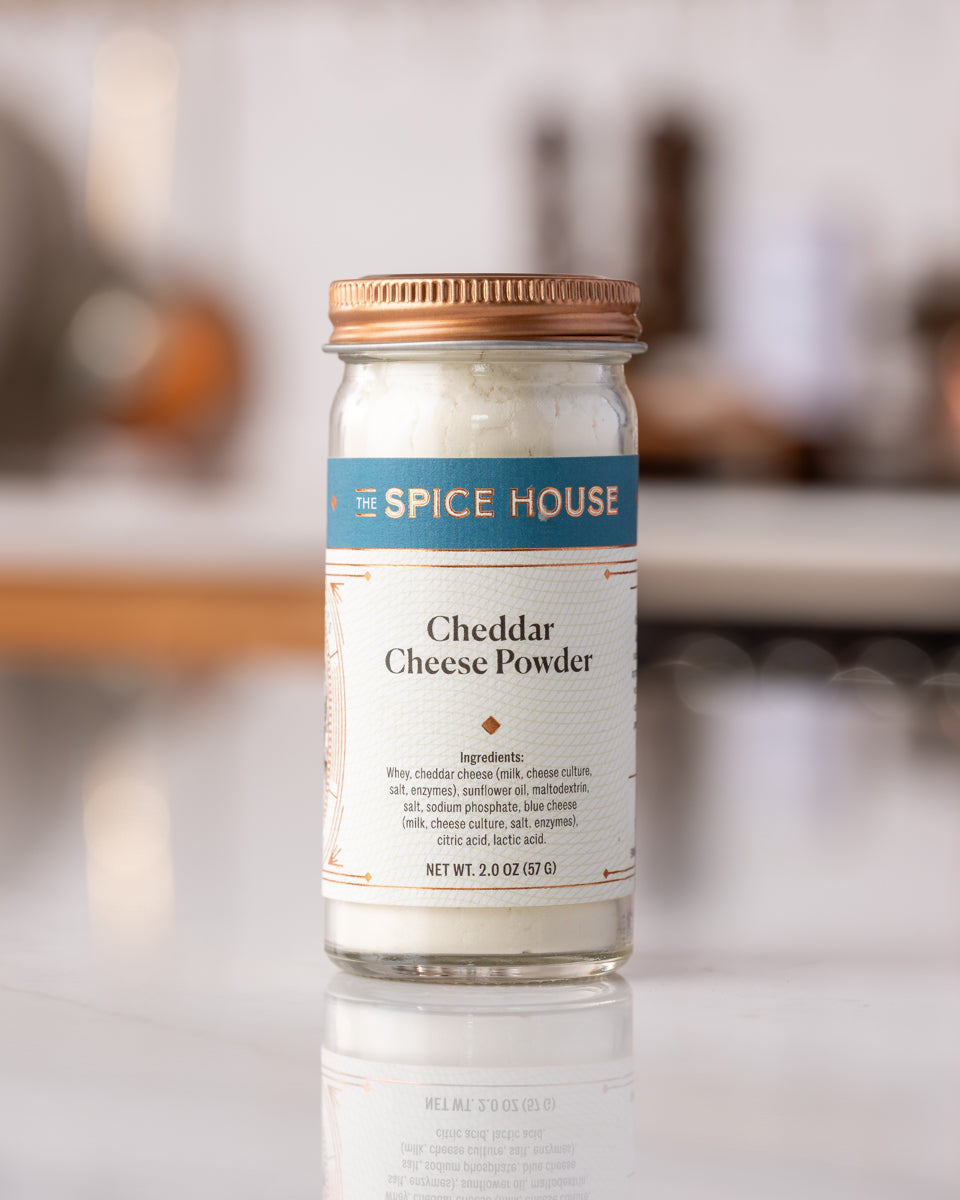 Cheddar Cheese Powder
---
---
When we're home alone, we like to bake our own cheese crackers to snack on, and this powder is the key ingredient. When we go to the movies, we keep a packet of the powder up our sleeves. 
You can whisk this cheese powder right into your flour dredge for an extra layer of flavor. This technique is perfect for a panko-breaded chicken cutlet, or any side of white fish for that matter. Don't forget about the classic chicken parm! That's the ultimate cheese upgrade.
Everyone's inner child craves that neon instant mac and cheese powder flavor. Wisdom knows you can make homemade mac and cheese with extra help from cheddar cheese powder. Whisking this powder into your cheese sauce will instantly intensify the cheese flavor. Try adding a tablespoon of powder for every cup of cheese sauce.
Steamed veggies don't stand a chance when you sprinkle them with cheese powder. You can even keep a jar at the table to help make sure your kids are getting their greens. Try adding a sprinkle to any sheet pan of roasted veggies, about five minutes before they're done.
Everything's better with cheddar, especially foods that are nearly perfect to begin with, like mashed potatoes. Powdered cheddar packs mountains of flavor into just a spoonful of your favorite mash. Try adding cheddar powder to recipes for mashed potatoes, cauliflower, parsnips, or celery root.
 2oz